Pay your Utility Bill here
Click on the Green Button Below and it will re-direct you to the PayGov.com site.
This is a secure website that you can use to pay your City Utility Bill.
There will be up to a 4.95% convenience fee charged to your card to use this service.
Please have your account number, property address, and charge account information from your credit card when you make this payment.
If you need this information, please call our office at (406) 322-5313 ext 102.
To pay in person, please come to our office located at 408 E. 1st Ave. N.
Our regular business hours are Monday – Friday, 8:00am to 5:00pm.
You may also mail payment to PO Box 549, Columbus, MT 59019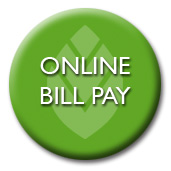 ANOTHER OPTION: – You may also choose monthly automatic withdrawal of your utility bill.
SEE FORM by clicking the bank icon below